Patients have multiple questions about "what type of doctor should I see for weight loss?" It is because the internet is full of specialists who offer some kind of information for weight loss. Some are factual, and some are FAD. Some provide guidance that is evidence-based, and some just provide information that the consumers want to hear – a "miracle pill," "weight loss secret," or "healthcare conspiracy".
It is important to learn that excess weight gain or being overweight is a medical condition that affects multiple health problems. When one loses weight, the medical dosage needs to be adjusted as well since the weight gain effect is now reduced on those health problems. In order to achieve safe and sustainable weight loss, a healthcare provider should monitor weight loss approaches.
Some healthcare providers have additional training in treating obese or overweight people. These healthcare providers are called bariatric healthcare providers or bariatrician. Obesity is when body fat surpasses a certain level. It can cause health problems like diabetes, high blood pressure, joint pains, and sleep apnea. Losing weight lowers the risk of having these health complications. A general healthcare provider can offer treatment for weight loss; however, bariatric healthcare providers have more training in weight management. Many of them take extra exams to earn board certification in bariatric or obesity medicine.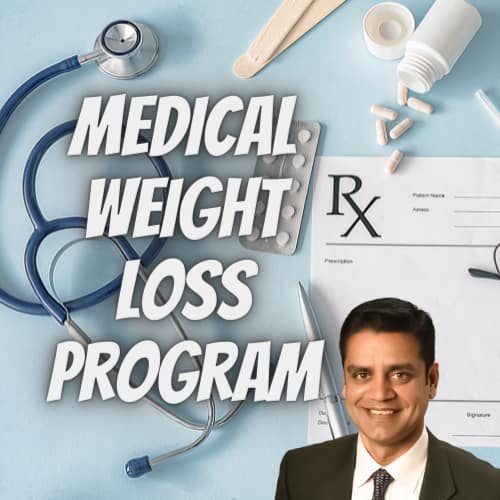 A bariatric healthcare provider will create a comprehensive treatment plan that is individualized to fit your needs and preferences. This plan may include aspects such as nutrition, exercise, behavior changes, and medicines. A bariatric treatment plan is done to treat obesity and the health conditions associated with obesity. Your plan should take into consideration your culture and traditions, especially when it comes to food choices and types of exercise. For any weight loss program to be sustainable, there should be an emphasis on healthy lifestyle and behavior changes. At Valley Forge Weight Management Center (ValleyForgeWMC), Dr. Adarsh Gupta (Bariatrician) emphasizes learning lifestyle skills. Every subscribing member gets free access to the complete curriculum on building lifestyle skills. This is needed for sustainable weight loss.
Why should I see a healthcare provider that specializes in obesity medicine?
If you are obese, you deserve the proper treatment. Obesity can result in several dangerous health conditions, such as Diabetes, Arthritis, High blood pressure, Heart disease, Stroke, Sleep apnea, Liver disease, Certain lung diseases, and certain cancers. You might start your treatment with your regular healthcare provider. If you need more assistance, you may want to visit a bariatric healthcare provider. They might have new ideas or approaches for weight loss that can help you. Some bariatric healthcare providers give general medical care in addition to treating obesity.
What type of training a bariatrician or obesity medicine specialist gets?
The bariatrician or obesity medicine specialist requires expertise and a comprehensive understanding of the treatment of obesity and the genetic, biological, environmental, social, and behavioral factors that contribute to obesity. The obesity medicine physician employs therapeutic interventions, including diet, physical activity, behavioral change, and pharmacotherapy. Additionally, the obesity medicine physician maintains competency in providing pre-, peri- and post-surgical care of bariatric surgery patients, promotes the prevention of obesity, and advocates for those who suffer from obesity. [Source: American Board of Obesity Medicine].
Dr. Adarsh Gupta has received certification from the American Board of Obesity Medicine and has been maintaining this certification since 2009. He can manage all your obesity-related medical conditions as well as bariatric surgery patients before and after surgery.
What happens at the first visit with a bariatrician?
During your first visit, your bariatric healthcare provider may:
Take a medical history. This includes your history of nutrition, exercise, and weight loss.
Do a physical exam, including BMI, waist circumference, and blood pressure
Look at your health problems related to obesity
Look for other medical problems that might cause weight gain
Look at how ready you are to start an exercise program
Find out if you need tests
Help you make realistic weight loss goals
What kind of information a bariatric healthcare provider would provide you?
Your bariatric healthcare provider should give you information about:
How to eat healthily
How to exercise healthily
How to change health behaviors
How mental health affects obesity
Complications of obesity
Benefits and risks of medicines.
What type of tests a bariatrician might order?
Your bariatric healthcare provider may order a variety of tests to check factors related to your obesity, such as:
Tests for diabetes, such as fasting blood glucose and hemoglobin A1c
Lipid and cholesterol levels
Thyroid-stimulating hormone levels
Liver blood tests
Kidney function blood tests
Vitamin D levels
Electrocardiogram to assess heart rhythm
Exercise testing to see how well your heart works during exercise
Contact a weight loss specialist today
The bariatrician at Valley Forge Weight Management Center is willing to help you find a balanced, safe, and successful approach to weight loss. Schedule a free consultation or book an appointment to get started on your healthy future today.
American Board of Obesity Medicine
American Board of
Obesity
Medicine
was established in 2011 by the American Board of Bariatric
Medicine
(ABBM) and the Certified
Obesity
Medicine
Physician (COMP)