PLANS
Golden Personalized Plan
The Premium Personalized Plan emphasizes the development of lifestyle skills. You will get individualized supervision throughout your weight loss journey in this plan. The counseling is provided by a bariatrician who is a physician board certified in family medicine and obesity medicine. The bariatrician will work with you one-to-one and the consultation includes:
Comprehensive lifestyle history (eating habits, and physical activity pattern)
Weight – time history
Body composition assessment and metabolic profile
Personalized comprehensive nutriton recommendations, keeping in mind your dietary restrictions and preferences
Personalized comprehensive physical activity recommendations, keeping in mind your activity limitations and preferences
Prescription weight loss medications when appropriate
Accountability to keep you on track and achieve your monthly goals.
Mindset change from negative to positive to improve habits and wellbeing
Optimized sleep recommendations
Your Success is Our Success!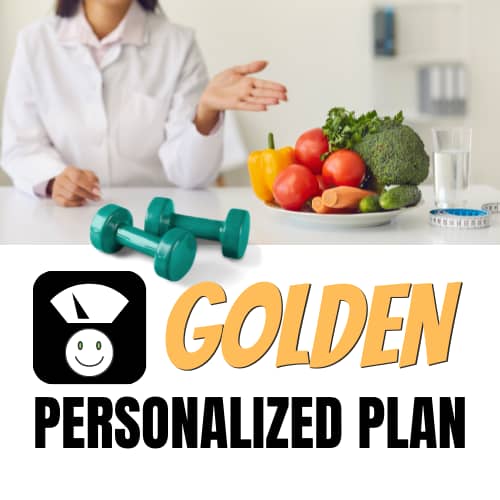 Features
Features of the Premium Personalized Plan
Personalized Supervision
You will receive personalized in-app notification on your progress and suggestions every two weeks, PLUS one weekly VIDEO consultation
Online Lifestyle Skills Course
You will get access to online lifestyle skills learning course FREE (worth $99)
Body composition analyzer
You will get a FREE body composition analyzer scale (worth $99) which syncs up automatically with the app to track your muscle, fat, and water
Mobile App Tracking
Enrollment in Our App (MyHealthJourney) for tracking meals, activity tracking, and feedback.
Access to Premium Resources
Access eBooks, PDFs (meal plans, workout routines, recipes)
Access to Premium Nutritional Supplements
Access to Premium Nutritional Supplements for ordering (These are not available in stores)