Discover the transformative benefits of combining a meal replacement diet plan with semaglutide. Learn about the latest study that shows how this approach can lead to significant weight loss and improved health outcomes.
Why use a meal replacement diet plan with semaglutide?
Maintaining a healthy weight is a challenge that many people face, but with the right approach, it is possible to achieve success. A recent study from Penn Medicine has found that combining a low-calorie diet with intensive behavioral therapy can lead to significant weight loss and improved health outcomes for patients.
The study involved 267 patients who were overweight or obese and had multiple chronic conditions such as diabetes, hypertension, and high cholesterol. The patients were divided into two groups – one group received a low-calorie diet plan along with intensive behavioral therapy, while the other group received usual care. The results were impressive, with the group receiving the low-calorie diet and intensive behavioral therapy experienced an average weight loss of 13.7% compared to just 1.8% in the usual care group.
The low-calorie diet plan consisted of three meal replacements per day, with a total calorie intake of 1,000 to 1,500 calories per day. The intensive behavioral therapy component involved regular counseling sessions with a healthcare provider to address the emotional and behavioral factors that contribute to weight gain and to develop strategies for long-term weight loss.
The study's lead author, Thomas A. Wadden, Ph.D., said, "These results provide further support for the use of a low-calorie diet and intensive behavioral therapy as an effective treatment for obesity, particularly in those with serious health conditions."
The STEP 3 trial [1] enlisted 611 participants who had an average starting weight of 233 pounds and a body mass index of 38 kg/m2. Semaglutide group members received a once-weekly dose of 2.4 mg. After 68 weeks of treatment, the semaglutide-treated participants showed a remarkable improvement, with an average loss of 16% of their initial body weight, which was equivalent to 37 pounds. Conversely, the group assigned to intensive behavioral therapy with a placebo showed a 5.7% reduction, equal to 14 pounds. Interestingly, a significantly higher percentage of semaglutide-treated participants (75%) achieved a weight loss of 10% or more of their initial weight, compared to placebo (27%). Semaglutide-treated participants in the STEP 1 trial [2] (which did not have an intensive program) lost 14.9 percent of starting weight, with 18 sessions of lifestyle counseling, compared with 2.4 percent for placebo.
What does a meal replacement diet plan with semaglutide consists of?
During the first 8 weeks of the STEP 3 trial, participants followed a low-calorie diet (LCD) of 1000-1200 kcal/day. This diet was provided in the form of meal replacements, such as liquid shakes and solid bars, and pre-prepared heat-and-serve meals manufactured by Nutrisystem. Novo Nordisk supplied these foods free of charge to the participants. After 8 weeks on the LCD, the participants were gradually moved to a less strict hypocaloric diet consisting of regular foods. From week 8 until the end of the trial, the daily caloric goal was based on the participant's body weight at randomization.
For participants weighing less than 200 lbs (91 kg), the diet was 1200 kcal/day.
For participants weighing between 200 lbs (91 kg) and 300 lbs (136 kg), the daily caloric target was calculated as Daily caloric target (kcal) = body weight (lb) * 6 (kcal/lb).
Participants weighing more than 300 lbs (136 kg) were prescribed 1800 kcal/day.
The caloric target remained the same for the remainder of the trial. If a participant achieved a BMI ≤22.5 kg/m2, the recommended energy intake was re-calculated with no caloric deficit for the remainder of the trial.
From randomization, participants were instructed to engage in physical activity with a target of 100 minutes per week. They were advised to carry out physical activity in bouts lasting more than 10 minutes at a moderate intensity, such as brisk walking, distributed evenly across four to five days each week. The physical activity objective was increased gradually by 25 minutes every four weeks until a maximum of 200 minutes per week was reached. This target was consistent with the requirements for the maintenance of lost weight.
In addition to weight loss, the patients who received the low-calorie diet and intensive behavioral therapy also experienced improvements in their health outcomes. They had lower blood pressure, improved cholesterol levels, and better blood sugar control. The study's findings suggest that this approach can help to manage multiple chronic conditions and improve overall health.
Behavioral therapy is a key component of this approach, as it helps patients to develop healthier habits and maintain long-term weight loss. Counseling sessions provide support and guidance for making lifestyle changes, such as increasing physical activity and making healthier food choices. Behavioral therapy can also help patients to manage stress and other emotional factors that can contribute to weight gain.
The low-calorie diet plan is another important aspect of this approach. By reducing calorie intake, patients are able to lose weight quickly and safely. Meal replacements can be a convenient option for patients who struggle with portion control or making healthy food choices. By providing a structured meal plan, patients are able to focus on their weight loss goals without feeling overwhelmed or deprived.
---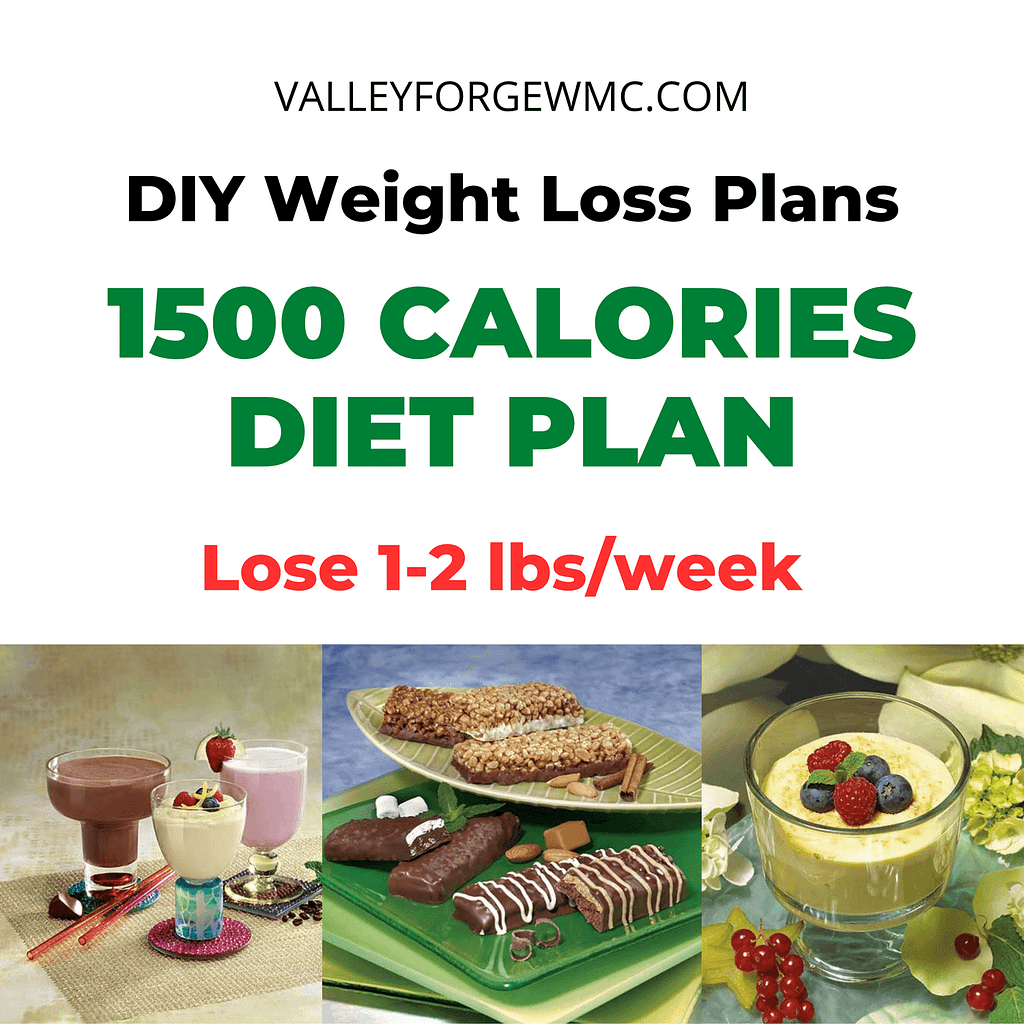 Follow this plan for 28 days, and you will not only lose weight and get in shape but also change your way of eating, for life.
Lose 1-2 lbs/week
Over 400 recipes
$50 Gift Voucher Included (towards High protein meal replacements)
Daily updates
Easy-to-use iOS or Android app so you can access your plan on the go!
---
The study's findings have important implications for patient care. With the high prevalence of obesity and chronic conditions such as diabetes and hypertension, it is essential to find effective treatment strategies. The combination of a low-calorie diet and intensive behavioral therapy offers a promising approach to managing these conditions and improving patient outcomes.
In conclusion, the study from Penn Medicine highlights the effectiveness of combining a low-calorie diet with intensive behavioral therapy for weight loss and improved health outcomes. This approach offers a promising strategy for managing multiple chronic conditions and achieving long-term success. As healthcare providers, it is important to consider the benefits of this approach when developing treatment plans for patients who struggle with obesity and related health issues. By providing comprehensive care that addresses both physical and emotional factors, we can help patients to achieve their health goals and live healthier, happier lives.
References
Wadden TA, Bailey TS, Billings LK, et al. Effect of Subcutaneous Semaglutide vs Placebo as an Adjunct to Intensive Behavioral Therapy on Body Weight in Adults With Overweight or Obesity: The STEP 3 Randomized Clinical Trial. JAMA. 2021;325(14):1403–1413. doi:10.1001/jama.2021.1831
John PH et al. Once-Weekly Semaglutide in Adults with Overweight or Obesity. N Engl J Med 2021; 384:989-1002. DOI: 10.1056/NEJMoa2032183
Valley Forge Weight Management Center is a physician-supervised medical weight loss center dedicated to helping patients lose weight and keep it off. We provide medical weight loss services to individuals throughout Pennsylvania and New Jersey through secure virtual/telemedicine appointments. Let us help you lose weight from the comfort of your home – wherever you live in Pennsylvania and New Jersey! In-person appointments are also available at our Norristown, Pennsylvania office.
To learn about how our medical weight loss program works, please visit here. The details of our Gold Personalized Subscription plan are here.
Dr. Adarsh Gupta (a bariatrician) provides one-on-one consultation to uncover the factors leading to weight gain and provides a personalized plan to help achieve sustainable weight loss. If you have questions and would like to discuss if the program is suitable for you, please schedule a FREE 15-minute online consultation with the physician. To book an appointment, click here.
Related articles